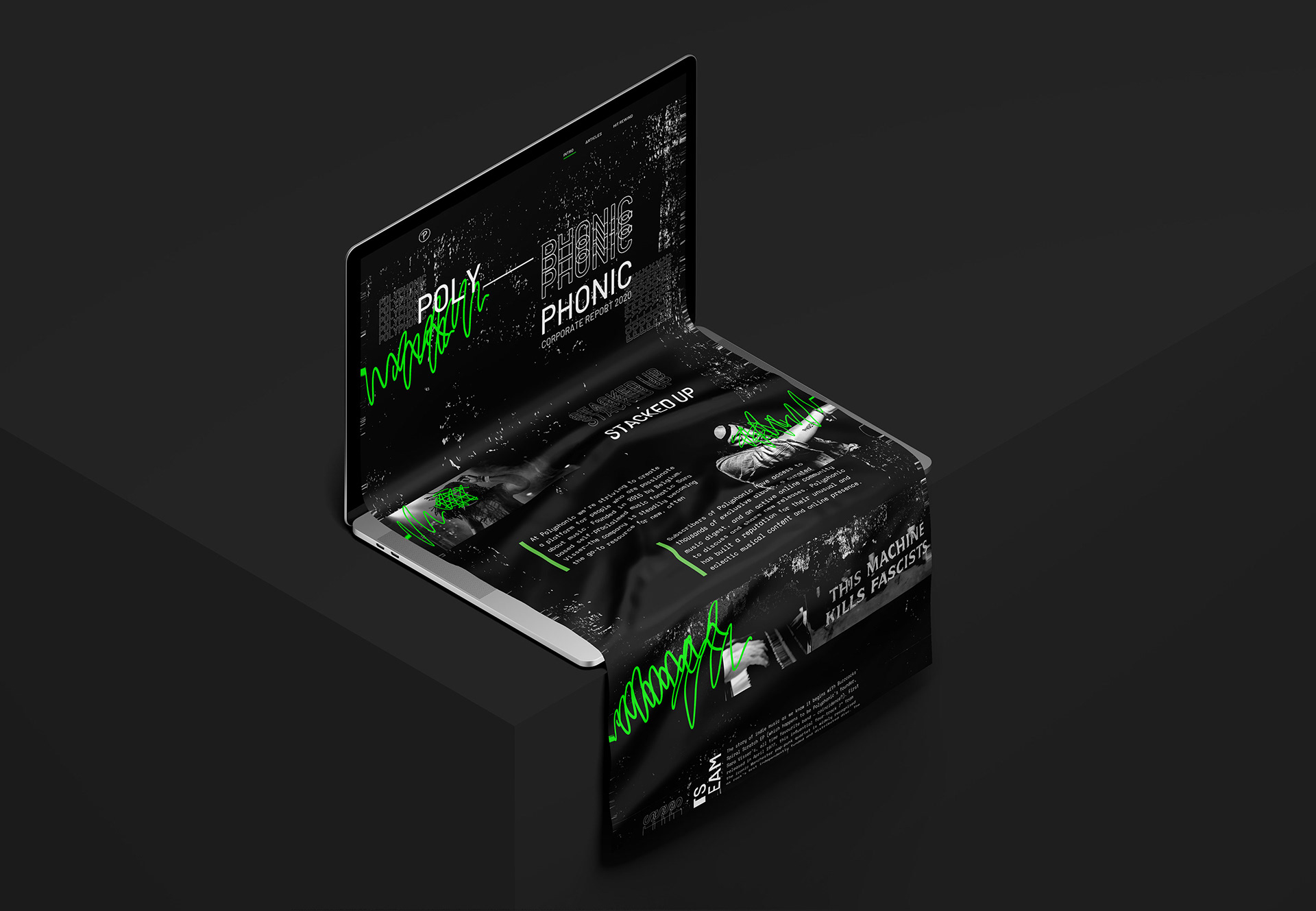 BRIEF: Develop a microsite to house a company's corporate report, reflecting the ethos of target company  
Polyphonic is a company that specialises in streaming alternative music, filling a void for music buffs that shun the shiny corporatisation of Apple and the mass production of pop culture from Spotify. My task was to create a corporate report for this curious little organisation. My approach comes from the angle of embracing the different and the passions at the core of Polyphonic's subscriber base, borrowing from the ideas of sound waves, alt music's messy Manchester beginnings and the affect of a good song on people. 
I broke hard with the corporate look and feel, opting for a rolled ink texture in the background to push the rebel look and feel, hearkening back to the days when alt music was something that was made in local garages and on shoddy home printers - when the heart of the movement was what mattered most. 
I've tempered that approach with relatively clean type, repetition leaning a little toward the rebel but still clean and readable.
DISCLAIMER: Concept work for student project